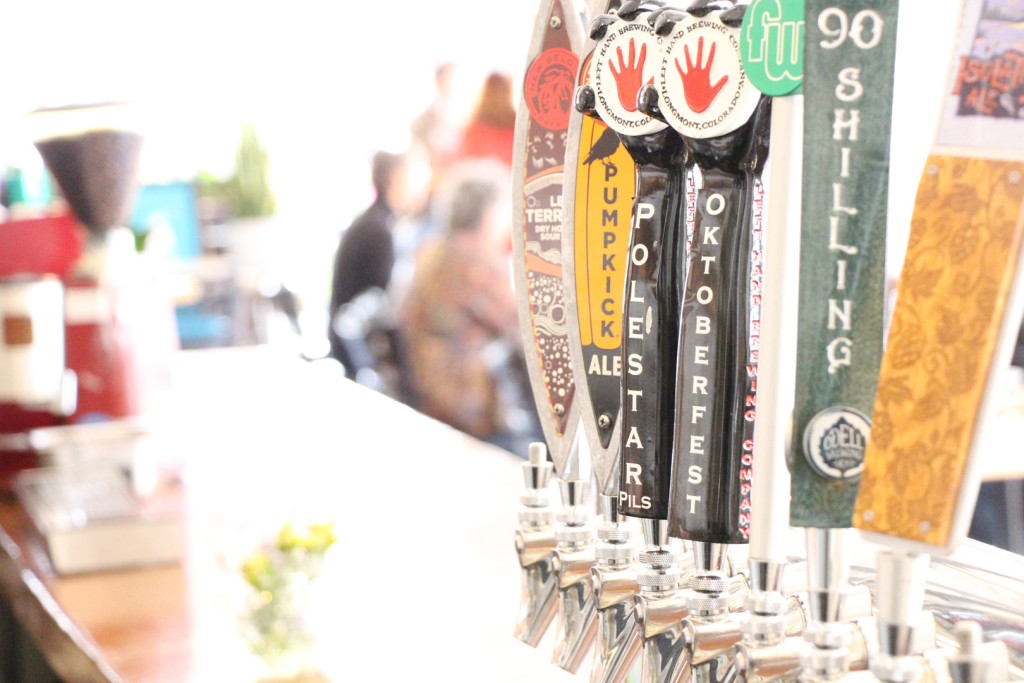 Tasty Harmony offers a wide variety of wines, beer, cocktails and tonics (spirits and non-spirited). We have worked closely with our wine distributors to make sure we only carry wines made with sustainably grown grapes. All the vineyards that our wines come from go beyond organic by implementing sustainable practices like using renewable energy and permaculture techniques.
drink menu
Pinot Noir, Sebastiani » 10 (30)
This 2013 Sanoma coast Pinot is swarming with aromas of oriental spice, naraschino cherries, and toasty oak. The palate has light to medium body with juicy cherry fruit
GSM, Hahn » 9 (27)
This blend of Grenache, Syrah and Mourvedre has a perfect balance of drying tannins and acid with blueberry and pepper finishing with a hint of vanilla.
Malbec, Zola » 9 (27)
A palate friendly Malbec from Argentina with deep black currant and fig flavors and a slightly chewy tannin profile.
Seitan Hot Wings » $9.50
battered and fried smoked seitan,habanero hot wing sauce, celery,chipotle ranch
Cabernet Sauvignon, Vigilance » 9 (27)
Complex aromas of boysenberry, fig, allspice, vanilla and anise with well-stuctured tannins and a long finish.
Syrah Grenache, Old School Rouge » 10 (30)
Biodynamic, natural yeasts, French and delicious.
Rosé, Pares Balta 9 (27)
Organically grown in Spain this lightly bodied and refreshing wine is made of Grenache, Syrah and Cab Sauv.
Pinot Gris, King's Estate » 10 (36)
A crisp white with aromas of honeydew melon and grapefruit with lemon-lime, green apple and white peach flavors.
Chardonnay, Saint Francis » 8 (25)
A traditional medium bodied Chardonnay from California with light oak notes and a warm buttery finish.
Riesling, North x Northwest » 8 (25)
Not overly sweet, this drier Riesling boasts fla vars of apricot, quince and vanilla.
Sauvignon Blanc, Grove Mill » 9 (27)
From the Wairau valley in Marlborough. Aromas of fresh grapefruit and paasion fruit and a long mouthwatering finish.
Mead, Meadery of the Rockies » 9 (27)
The driest and least sweet of the Meads, this "King Arther" style mead tastes like Chardonnay and a honey comb melting in your mouth
Chardonnay, Shannon Ridge » 30
Sugar harvest was 25 degrees brix. 60% barrel fermented, 40% stainless steel fermented and 60% Malolactic fermented to create a rich, creamy mouth feel and multiple layers of depth and complexity.
Oak Haven Whiskey Peach, Odell » 7
IPA, Odell » 5
Tropic King, Funkwerks » 5
Polestar Pilsner, Left Hand » 5
Perambulation, Horse & Dragon » 6
Accumulation, New Belgium » 5
Blackberry Barley Wine New Belgium » 5
Hop Stout, New Belgium » 6
Organic Pale Ale, Sammy Smith » 8
Organic Pilsner, Pinkus 17 oz » 7
Gluten Free Pale Ale, New Planet » 5
Organic Cherry Ale, Samuel Smith, 18.7 oz » 8
Organic Apple Cider, Samuel Smith, 18.7 oz » 8
Branch Out Cider, dry 750ml » 20
Branch Out Cider, hopped 750ml » 20
spirits-based
The December  » 10
the decc, whiskey, apple juice, chai
Cucumber Gimlet » 9
prairie organic cucumber vodka, fresh cucumber juice, lime juice, lavendar tincture
Kolorado Mule » 10
prairie organic vodka, ginger peach kombucha, lime juice, muddled mint, agave
Russian Pumpkin » 9
vapor pumpkin king, richardo's coffee liqueur, coconut cashew half & half
The Stepfather » 11
deerhammer down time whiskey, st. germain, lapsang souchong smoked tea, lemon squeeze
Damiana Margarita » 10
organic 123 repasado tequila, damiana liqueur, damiana tincture, lime juice, salt
Standard G&T » 8
deerhammer gin, fever tree tonic water, lemon
Saint Germain Jackson » 12
muddled thai basil & jalapeno1 st. 5ermain, creme de pamplemousse rose, 44 north vodka, lime juice, soda water
non-spirits based
The Drink That Makes it Impossible For
Me To Have Bad Thoughts » 6
muddled thai basil, mint & jalapeno, lemongrass kumbucha, tulsi tincture, lime juice, agave
The Light & The Lemon » 6
fresh cucumber juice, lemon juice, mint, tonic water
Reishi Cappuccino » 8
reishi & chaga mushrooms, roasted dandelion & chicory root, toffee stevia, agave, house milk